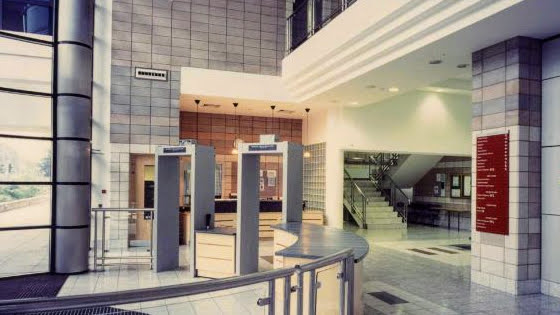 The transformation of courts and tribunals is one of the most ambitious challenges in government. It is a £1bn programme involving over 50 projects, introducing new technology and modern ways of working to a justice system that millions of people depend on every year.
Last month, I went with Tony Meggs, the CEO of the Infrastructure and Projects Authority, to Birmingham to see the transformation in action, and I reflected on how far we've come and the lessons we learned along the way.
What are we aiming to do?
HM Courts & Tribunal Service (HMCTS) is responsible for the administration of criminal, civil, and family courts and tribunals. We handle about four million cases a year, operate from over 300 court and tribunal buildings, and there are more than 16,000 people working for the service, most on the frontline.
The courts and tribunals system has for too long relied on paper and physical hearings to progress and resolve cases. The processes our staff work with are often labour-intensive and heavily reliant on paper and old legacy systems. This can produce error, duplication, and inefficiency.
And, more importantly, the justice system can sometimes feel complicated, forbidding, and indifferent to the time and trouble of those who use it. At its worst, this can hinder access to justice – a fundamental right for us all.
Setting ourselves up for success
Our reform programme was launched in 2016 and will ensure the justice system is both better designed with the user at its core, as well as more efficient. It is based on three fundamental tenets:
First, that we can move work out of physical courts that doesn't need to be done there, and – in doing so – make justice more accessible

Second, that we can free up judicial time through better digital tools that eliminate tasks that judges don't need to do

Third, that we can cut waste, inconvenience, dissatisfaction, and overheads by creating systems and processes that are truly designed around the people who need and use them, both citizens and our own staff
We are using agile methods to implement the programme, proceeding in small blocks to allow us to run pilots with real users quickly, refining and improving as necessary without risking a big failure.
Seeing the impact in Birmingham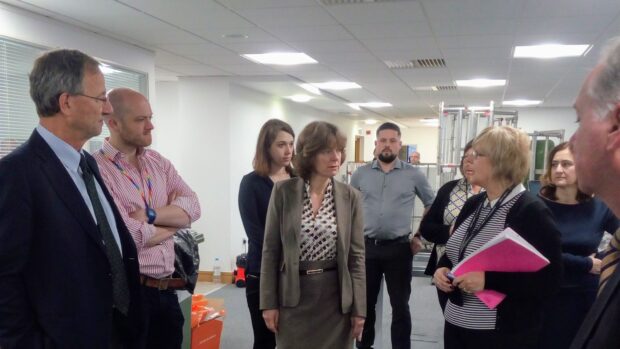 On the visit to Birmingham, I was able to show Tony and his team a snapshot of reform in action such as our civil money claims service. This has enabled people to make, defend, and settle money claims under £10,000 online. More than 35,000 claims have been made so far with user satisfaction rates currently tracking at 90%.
We also viewed the online divorce service that was made available after several months of controlled testing and development. More than 20,000 applications have been made so far, and the better design provides a simpler application and cuts waste too. Almost half of paper-based divorce application forms had to be returned because they contained simple mistakes. The new service has cut that to less than 1%, meaning it's quicker and less stressful for users.
We were also able to visit the new Courts and Tribunal Service Centre that will be opening in Birmingham in January. It is one of a number that will open next year, and they are a key part of the transformation of courts and tribunals. They bring together expertise under one roof, and they improve and modernise processes to give users a better, seamless service with access to support more quickly and easily in one place.
And while we were there, we also talked to people in the Social Security and Child Support digital team about the new service to appeal and track a Personal Independence Payment decision online – something we've worked closely with DWP and the judiciary to develop. This means that not only can you submit a benefits appeal online, but you can see where your appeal is up to, removing some of the anxiety and stress that comes about through uncertainty.
What we have learned on our journey
Whilst on the visit to Birmingham, Tony and I were able to discuss the challenges of such a large-scale and ambitious programme of change. So much of what we faced is common in different departments. It's why we find the Transforming Together community and events useful.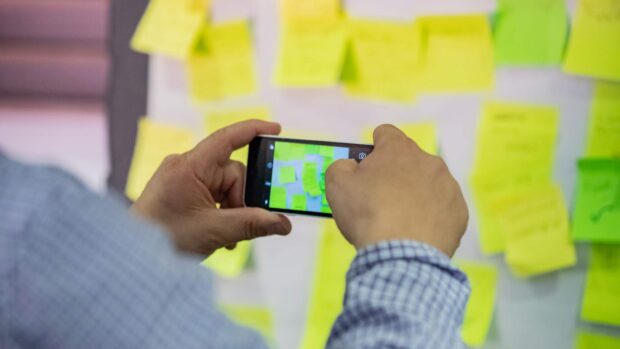 Moving to more digital working can raise concerns about digital exclusion, so we are adding new routes to justice, rather than closing existing ones down, and offering ways to access support to go online.
We are also making changes to a system which needs to carry on delivering justice effectively every day and which faces all the usual changes and pressures. However, we need to maintain our pace and momentum while taking the time to communicate, consult and bring people with us, as well as test everything we develop with real people.
Many of these lessons are shared across other departments, and a lot of them are described in the 7 Lenses of Transformation. We used that tool to help shape our work at a senior level and consider whether we were on track.
It was a privilege to be able to show Tony some of the work that is underway in Birmingham, and I hope our experience will help your transformation programmes deliver. We keep learning and continue to put our focus on delivering a justice system that is more accessible, more straightforward, and more efficient for all.
Subscribe to this blog, and check out GOV.UK/transformation for the latest tools, guidance, and research.