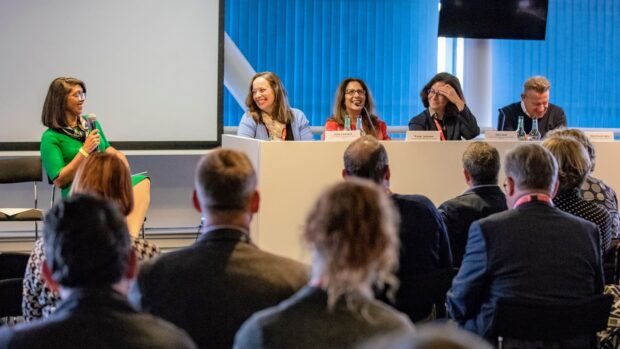 At the Transforming Together conference in Cardiff, we used a wesbite and app called Slido throughout the day to gather your questions for our panel. As a newbie in the world of government, managing this process was an enlightening insight into the thoughts and concerns of transformation practitioners. Not all the questions could be answered on the day, so I interviewed the panellists and collated their responses.
The topics your unanswered questions covered were:
Transformation and the citizen

Unity, collaboration, and sharing

Planning, innovating, and failing
Transformation and the citizen
Considering the range of talks, workshops and speakers within the conference, I was struck by how much needs to be taken into account when delivering a transformation project. Many of the audience questions drew on this, asking whether we are citizen focused enough.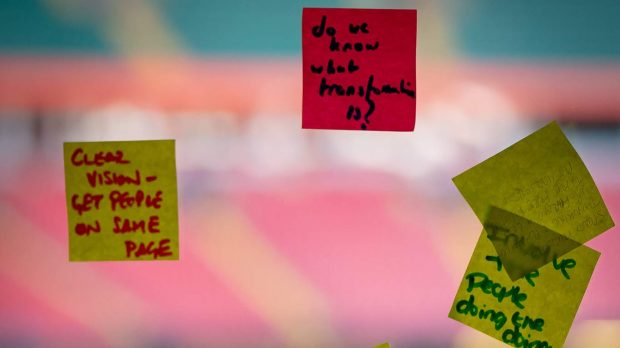 In the depths of a complex transformation project, it can be easy to lose sight of the citizen. In fact, for Faran Johnson from Engage for Success, this is one of the most significant mistakes. The objectives become managing a portfolio, and ticking boxes comes to override the human connectivity to users.
We're not transforming for the sake of it
As Julie Lennard, the CEO of the Driver and Vehicle Licensing Agency (DVLA), put it, "we're not transforming for the sake of it." The citizen must always be at the heart of your transformation vision. This has to be clear to yourself and your team from the onset of the project. Hala Audi, Director for Policy and Strategy at the Infrastructure and Projects Authority, explained this through the context of business cases: the citizen benefit should be the central driver of the case, not the costs, nor the timeline.
Accessibility
In light of this, ensuring accessibility of our services is critical, particularly when it comes to digital transformation.
Recent regulations seek to guarantee that every public sector website or app meet accessibility standards. As Kevin Cunnington, Director General of the Government Digital Service, pointed out, GDS has published guidance to support organisations to meet these requirements. And there is also the Assisted Digital and Digital Take-up community, which exists to help departments design assisted digital support and encourage digital take up by citizens.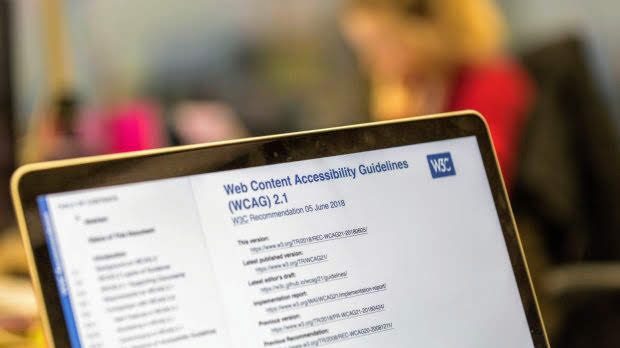 Though it is important that digital channels are not the only ones you use! Whilst a government leader in digital services, DVLA's contact centre still answered 14 million phone calls in 2017/18. As Julie reiterated, even though DVLA always aim "to build digital services so good that people choose to use them," there is still a definite need for a variety of channels for services.
Unity, collaboration and sharing
Throughout the day, it was clear to me that despite the diversity of transformation practitioners and a range of projects, there was a collective interest in finding commonalities and unity. This was expressed in your questions too.
A single source of guidance for best practice in transformation is critical to ensuring we speak with one voice. Whilst transformation projects vary in size, department culture, and levels of digitisation, there are common characteristics. Both Kevin and Faran pointed to the 7 Lenses of Transformation as the framework for this commonality.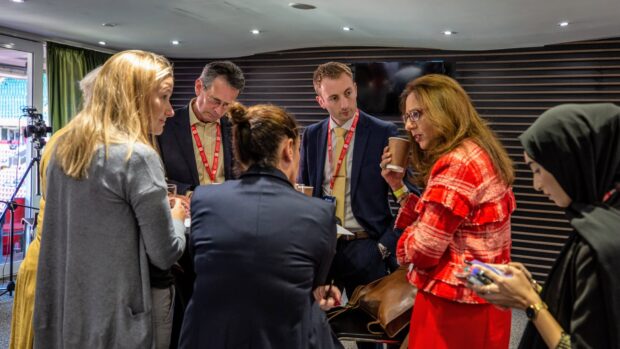 As well as a guideline, we can unify and leverage our efforts through a transformation community, as seen in these conferences. Events like these allow practitioners to come together, identify common problems and share best practices - a valuable time and space for collaboration. Kevin was keen to reiterate this point of community, highlighting the Transformation Peer Group as another pillar of it.  
Joining up teams and professions
However, you might find that barriers between teams still emerge.
Transformation programmes increasingly cut across organisational and departmental boundaries, so you're bound to find conflicting standards within teams. However, they must be compatible.
The level of compatibility, or how to ensure this, drew different views from the panel. For some, Civil Service Talent Management require a new single standards framework to avoid big differences. For others, the problem does not require a new framework but rather better supportive, collaborative structures from the onset. During the planning stage of a project, you need to agree upon a shared view of the prioritisation and expected standards followed throughout the project.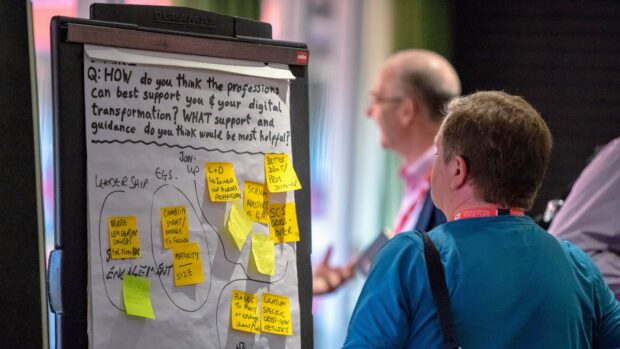 Faran made a good point, which other panellists agreed with: get your project leaders into the front line environment! It is important for project teams to have a good understanding of the pressures that operational leaders are under. Remember, transformation is not possible on your own, and it is only to your advantage to listen to and include those most impacted by the change.
Planning, innovating, and failing
Planning for projects that span years in a rapidly developing world is a real difficulty in transformation, and was also a hot topic in the questions.
Many of government's major projects - especially transformation programmes - span years. With this comes the problem of maintaining currency of innovation. You are at risk of finding that by the time you deliver, the original goal is outdated.
One solution can be agile methodologies. Decide during the design phase what elements of your project can be defined in advance, and which can be iterated as the design progresses. And try to retain flexibility. Not everything can be known up front so do not try to predict the future with too much accuracy. Smaller goals or closer milestones can also help.  
Innovate or improve the basics?
Still, even when we know innovation is a catalyst of transformation, should you focus on trying new things or getting the basics right?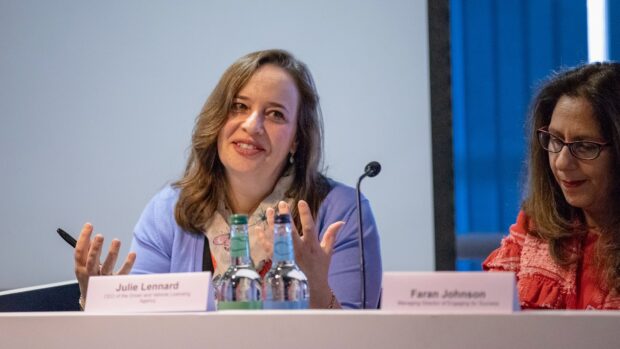 As Julie said, and the other panellists agreed, "these are not mutually exclusive".
If the basics are not right, it is hard to be excited about the future. It's no good disrupting without a stable, well-functioning infrastructure to keep it all together. Simultaneously however, without ambition, how can you capitalise on the potential transformation offers?
Citizens increasingly expect their experience of government services to be as good as the best consumer services, and rightly so. As Hala explained, without well-functioning basics, we hold ourselves back in being able to try new things. However, without an eye on ambitious goals and taking risks, we cannot benefit from the wellspring of potential that transformation holds.
And so... embrace failure!
Risk aversion is sometimes considered an endemic in the Civil Service. But risk is also central to large, significant and complex change. We need to deal with risk and failure more positively.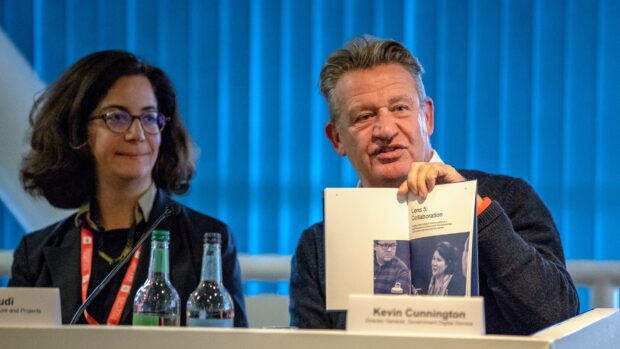 To Hala, one way of achieving this is to take measured risks, failing fast in smaller ways and in turn being able to learn and progress at every stage. With this, try to create environments where employees feel they can constructively challenge decisions but still talk about their failures. When employees can talk about failure openly it becomes a learning experience. In this way, you can also unlock the energy and passion of frustrated champions across government, heightening the potential of any transformation project.
Keep sharing
By the end of my day, it was clear to me that finding the best way to share and harness the wisdom collected by experienced transformation practitioners was a meaningful objective for attendees. I hope the insights from the panellists help, and I hope we continue to learn from each other and keep transforming government.
Keep the conversation going! Subscribe to this blog, and check out GOV.UK/transformation for the latest tools, guidance, and research.

If you'd like to hear more about future Transforming Together events, please sign up to our mailing list.