We are excited to share that we are busy working together to deliver our next Transforming Together event. This will be our 9th Transforming Together and will take place on 13th November at Canary Wharf, London.

It has been a year since our last event, which brought transformation leaders from across government together to learn from DVLAs transformation journey, and we are working to make this event even better.
The Defra challenge
EU Exit is going to be increasingly central in driving the government's transformation ambitions and is an area of great interest to almost all stakeholders across the Civil Service. 
We are pleased to announce Defra as our partner for Transforming Together this year. At the event, you will hear Defra colleagues' experiences first hand, as to how they have managed the need for significant and successful changes over the last two years in the face of EU Exit. 
Post EU-Exit, Defra will continue to deliver some of the most ambitious transformation programmes government has ever  devised as part of the "Future Britain" work starting to emerge. The mobilisation of the Future Farming and Countryside Programme, will transform the face of the UKs farming industry and rural economies over the next 10 years.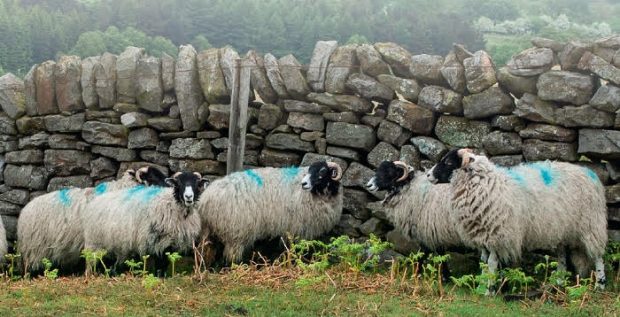 How do we plan far into the future when the political situation is uncertain? How do we ensure we involve users and meet their needs? How do we shift from a policy to delivery culture? These are some of the questions we will be exploring through speakers and workshops on the day.
Let's join-up and collaborate 
Transforming Together events are always about how we can work together to tackle challenges associated with Transformation and collaborate more effectively across government to develop solutions that work for us all. 
We'll be pulling in learning and practical solutions from other Departments too,  making sure that we give colleagues the opportunity to spend time talking about the things that really matter to them. 
The pace of change right now is gruelling. The challenge of balancing tight deadlines with effective delivery and meeting expectations is huge. Coming together at this time is so important as it gives us space to reflect, share, learn and celebrate success. All of this is needed to keep us on track and to enable us to be a joined-up and continuously improving government.
We hope to see many of you at Transforming Together. Please register your interest in the event by emailing us at transforming.together.2019@digital.cabinet-office.gov.uk; please include your name, job title and organisation and why you would like to attend. Please note this event is only open to Civil Servants, please use your work email address to sign up.
If you are unable to join us on the day, you can still be part of the conversation by following #TransformingTogether on Twitter.