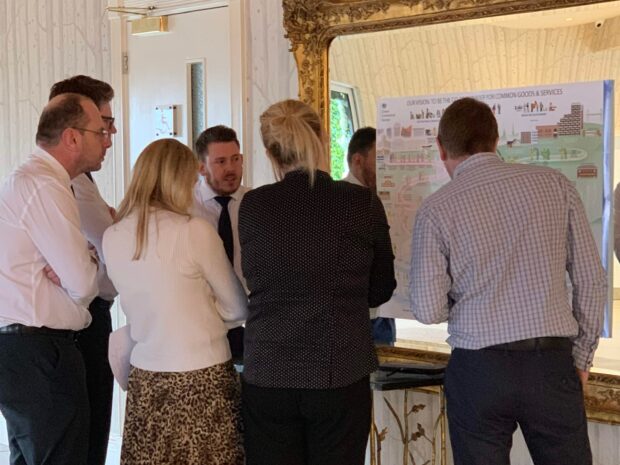 At the Crown Commercial Service (CCS), we're starting a transformation of our services, and we've recently created a new vision with our teams. We learned a lot from doing this, and there were 6 key lessons I'd like to share.
An important first step
The CCS delivers value for the nation by bringing together the buying power of the public sector for common goods and services. Our ambition is to drive even further value by doubling the amount of buying through CCS commercial agreements over the next four or five years.
To do this we need to put our customers at the heart of everything we do and become a more digitally enabled organisation. So in October 2018, we took an important first step on our journey and set up a new Transformation Directorate.
As the new CCS Transformation Director, my priority was our vision. Setting a clear ambition was an important first step to allow our team to build a delivery plan and secure support for the changes from our colleagues and customers.
We know from the cross-government transformation community that creating a picture is a powerful way to communicate a vision, so we developed the image below.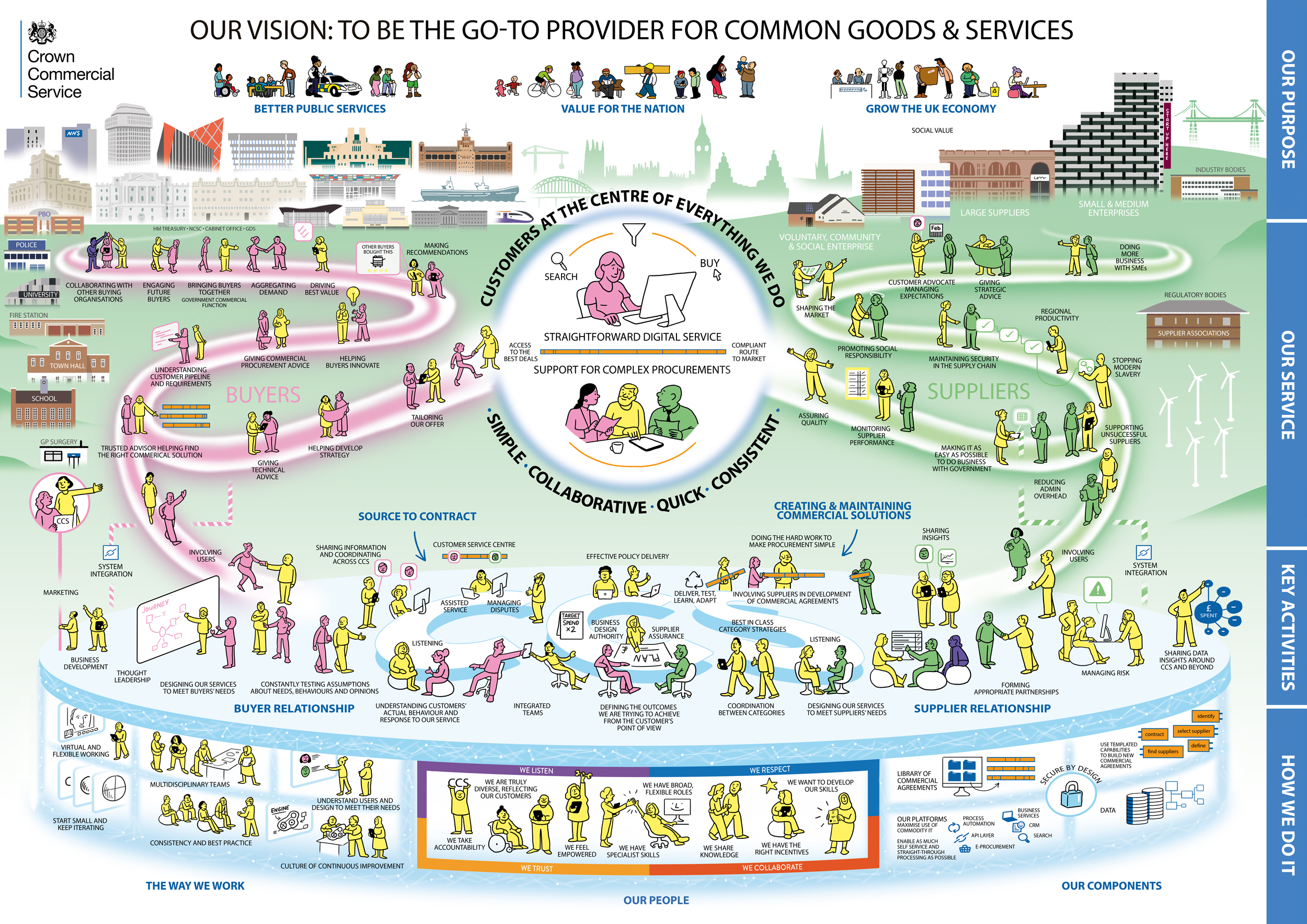 Six things we learned
Producing a vision for your transformation can be daunting when faced with a blank sheet of paper. We used the 7 Lenses of Transformation to structure our thinking around transformation. We learned some useful lessons about creating a vision that I hope will help other teams in the future.
1. Get people involved
It's important that the vision is meaningful to all colleagues, so you need to get input from all parts of the organisation. People can interpret things very differently when they look at pictures, so it is really important to test designs with a large group of people to ensure you get the detail right.
In CCS we held sessions with people at every level in the organisation, ranging from our Executive Team, through to hosting roadshows attended by over 300 people who represented the whole organisation. Not only does design through engagement help to get the picture right, it also ensures that colleagues feel valued and buy into the vision.
2. Look outside of your organisation
Alongside your internal engagement, it's important that the vision aligns with other change happening in the organisation and beyond. In particular, we fed in findings from research that we conducted with our current and prospective customers to make sure that the vision would reflect how CCS will need to work to meet their needs.
3. Decide who, what, and when the vision is for
The most common questions that we were asked were 'who is it for?' and 'is this now or the future?' We decided that the primary purpose of our picture was to ensure that everyone in CCS understood our vision, so we designed our picture to resonate with an internal audience.
We did also want to make sure that the people from outside CCS would find the picture meaningful, so it was important that our design was free of jargon and easy to understand.
We also decided that our vision should reflect how CCS should look in order to meet our growth, customer focus, and digitally-enabled objectives. So the time horizon was set as a vision for the next couple of years that we could build on in the future.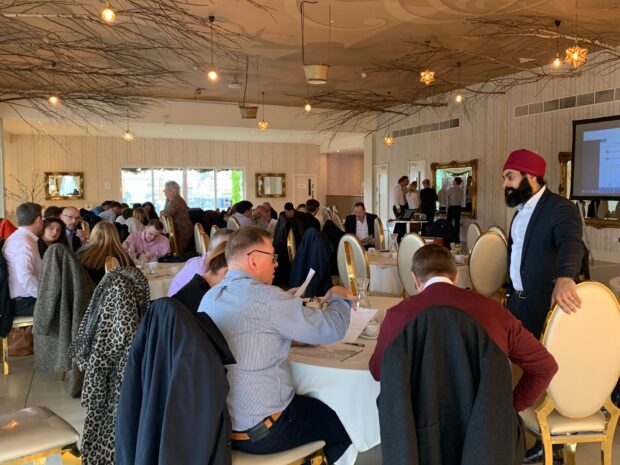 4. Help people to navigate the picture
We held a number of interactive sessions with colleagues to help co-create our vision. While most people told us that it was helpful seeing the whole organisation in a picture, some people felt overwhelmed by the level of detail in the vision and did not know where to start looking.
Crucially, we did not want our picture to become a process flow or an organisation chart, so our solution was to introduce pathways and colour flows to help people navigate around the picture. We also talked through the structure whenever we shared it with new groups to give people a head start.
5. Iterate, iterate, then iterate again
A key lesson when developing the CCS vision has been how important it is to repeatedly iterate the picture and build on insight and inputs. I was brave and shared a very early version with the CCS Executive Team which paid off, as we received a huge amount of valuable feedback.
Looking back over the three months that we spent developing our picture, every version that we produced looked completely different, but every step was necessary in order to produce the final vision.
6. Spend time shaping the right team
Developing a transformation vision can be a challenging and rewarding exercise, and for CCS it was critical that we had the right team in place to make it a success.
From the very beginning we set-up a small team with a range of key skills including critical thinking, analysis, and facilitation skills. It is of course also crucial to have somebody in the team who is creative and can draw!
Just the beginning
Now that we have set our vision, we will be continuing to share our transformation story and engage with people as we design and plan future change. The picture will be on walls in every CCS office, and I hope it will spark conversations about the future and making the vision a reality.
I would encourage you to reflect on your transformation vision. Could these 6 lessons help you?
For more information on transformation, check out the guidance and tools on GOV.UK, and sign up for blog updates to be kept in the loop when we publish new material.