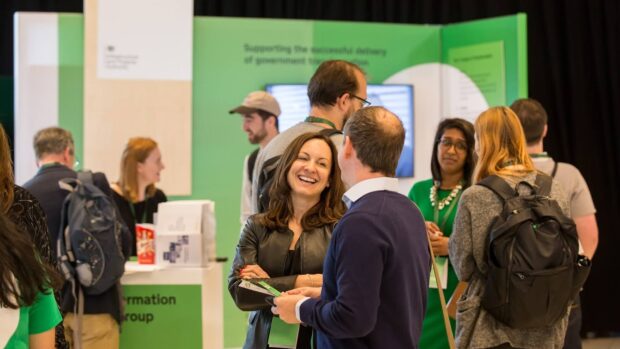 Every single successful government transformation has one thing in common: people need to be put first - whether they are our customers or our colleagues.
When we talk about transformation, we often describe the outcome by talking about location, technology, policy, or service design. At times this can mask the reality of these programmes - that when they are delivered, people will interact with government differently. This includes changes for the civil service itself, and these cultural and people outcomes can be the trickiest to get right.
The latest research by the Transformation Peer Group looked at case studies of transformation programmes which are changing the ways of working and culture in their department. We used a variety of approaches, including interviewing programme leadership and people affected by the changes, reviewing external literature and internal documents such as business cases, and analysing data from the Government Major Projects Portfolio.
At the centre of transformation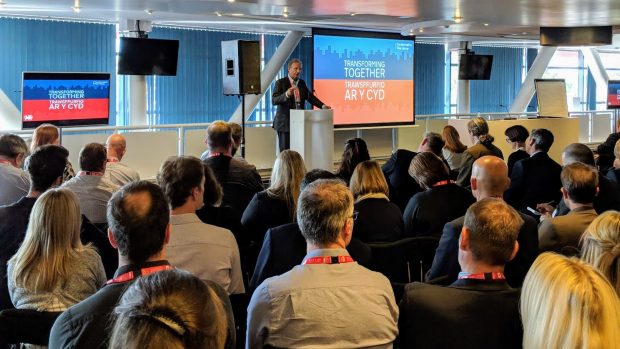 Transformation is about transforming what people do and how they do it, and we often forget about the people. We often focus on the technology, we focus on the process or we focus on the Minister; but actually the hardest thing in the journey is for the people having to go through the transformation. So we need to pay a lot more attention to them and taking them on the journey. - Tony Meggs, IPA Chief Executive
The research was insightful and clear. When a programme started to successfully deliver and visible differences were made, people considerations were at the centre of transformation.
Planning how to deliver change into an organisation and evolve culture is not something that can be outsourced to HR. It needs continual focus from the senior team, and investments in innovative ways of engaging people do pay off.
It can also be an area with inherent optimism bias from leadership and programme teams. In these case studies, we found that leadership teams think their people and culture change is landing better than it is. In one striking example, when talking with people affected by the change they were 30% less confident in delivery than their programme leadership team.
What this means for all leadership teams is that they must discount their own perception of how well staff are engaged in the transformation and sense check their work with teams who are affected by the change throughout the whole project.
Practical examples
When teams were really successful, we saw some tangible examples of this focus at board level:
Creating the vision and business design together with operations and people affected by the changes, ideally in the same room at the same time

- this helped them improve the outputs and spread ownership of the change beyond a programme's senior team

Creating dedicated, accountable roles at the senior level within a programme, such as a Chief People Officer

- in a sea of change, having a prominent face to turn to can help people navigate their way

Embedding the cultural and people elements of change in business cases and holding the board to account on it, ideally sharing it across the organisation
Prioritising genuine engagement, allowing time for a two-way discussion rather than a programme of communication through traditional methods

- this should be done often and with a wide range of people
Innovating with people
Our research also identified the power of doing things in an innovative, adaptive way. While varying your approach is important at different stages of the transformation, genuine and early engagement is critical. There are lots of well established ways of doing this, but when you're trying to transform your organisation's people and culture, doing something innovative can make all the difference.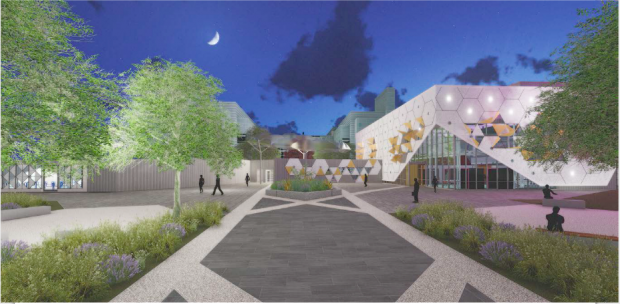 One of Public Health England's (PHE) major changes has been consolidating several sites into a new flagship building which combines laboratories and offices. The leadership team understood from the outset that this was not just an estates exercise. To make the most of the change, a new way of working would be needed, and it provided a fantastic opportunity to enable a broader people and culture transformation.
There was understandable nervousness from people about moving from much loved buildings to a new site. Rather than only sending out emails or putting up posters in the existing buildings about the future - often perceived as one-way communication - PHE took an innovative approach. They held tours of the site as it was being developed, and they created a drone 'fly-through' and virtual reality tours to give people a real and in-depth understanding what the facilities would look like when complete.
This is similar to approaches used by the Department for Work and Pensions and the Post Office. These organisations created model offices for their people to visit. These were built to look exactly like the planned high street offices, complete with the new site layout, technology, and branding.
These approaches enabled the programme teams to gather feedback from those who would be affected directly by the change and create more support across the organisation.
Put people first
Overall what we found through this research was encouraging and inspiring. Putting people - citizens, users, and staff - at the centre of your transformation is the right thing to do.
We hope there are lessons and insights in here which can help you and we encourage you to use these in your own team.
Put people first. Build them into your 'infrastructure' by creating accountable board roles, sharing people focused business cases, designing the future with the people who are affected, learning from others, and sharing your innovative ideas.
Because in the end, it all comes down to people.
You can hear more about our latest research and work fo the cross-government transformation team by signing up for blog updates and joining our mailing list.

You can also be part of the conversation by following #TransformingTogether on Twitter.